Underrepresented Graduate Students in Psychology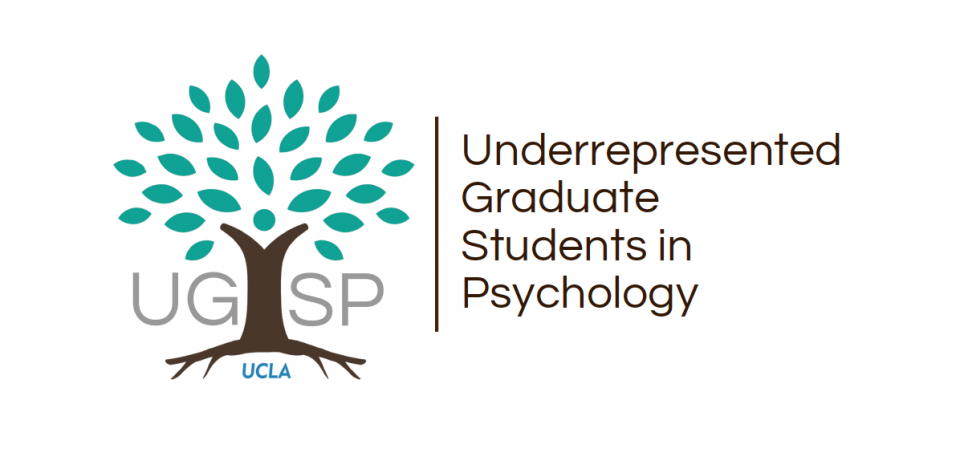 Underrepresented Graduate Students in Psychology (UGSP) is a group dedicated to supporting and advocating for psychology students from racial, linguistic, geographic, or socioeconomic backgrounds that are currently underrepresented in graduate education. UGSP is designed to provide valuable social support to these students whom may otherwise find it difficult to pursue their graduate studies. Through activities, mentorship, and community outreach, we hope to provide a community that encourages the potential and promise of those from underrepresented groups.  By promoting and improving multicultural training in psychology, we hope to not only increase ethnic minority student recruitment, retention, and graduation but also improve intergroup relations within our department. We currently have 5 branches of UGSP:
UGSP Brown Bag Committee
This committee organizes talks given by faculty members  from underrepresented backgrounds or whose research focuses on diversity issues. This speaker series allows graduate students to network with prominent faculty members from underrepresented groups, hopefully fostering a sense social connectedness and community within the Psychology Department.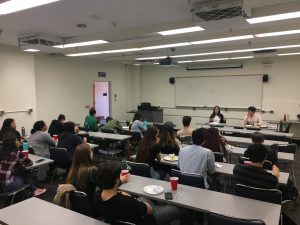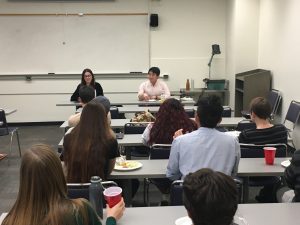 UGSP Undergraduate Outreach Committee 
This committee organizes panels for undergraduate students to learn about various aspects of the graduate student experience. We hope to galvanize interest in grad school by offering examples of successful underrepresented students and providing undergrads the opportunity to connect with graduate students so they feel comfortable asking questions about diversity in graduate school. 

UGSP Transfer Outreach Committee 
This committee is dedicated to providing resources and improving the experiences of the diverse group of transfer students at UCLA. A central goal of this committee is to serve transfers as they navigate their undergraduate experience and provide tools and information as they set future goals by creating/hosting events and building community between undergraduate and graduate students. 
UGSP High School Outreach Committee 
As members of underrepresented groups, we find it imperative to give back to our communities through teaching, education, and service. The High School Outreach Committee of 

UGSP

 identifies high schools in low-income neighborhoods to hold workshops and presentations for both parents and students about college preparation. We have also tabled at career fairs to inform and encourage students about their options at UCLA. Many students in these settings may not consider college as an opportunity available to them. The meaningful work we do can help change student mindsets about their possibilities for the future.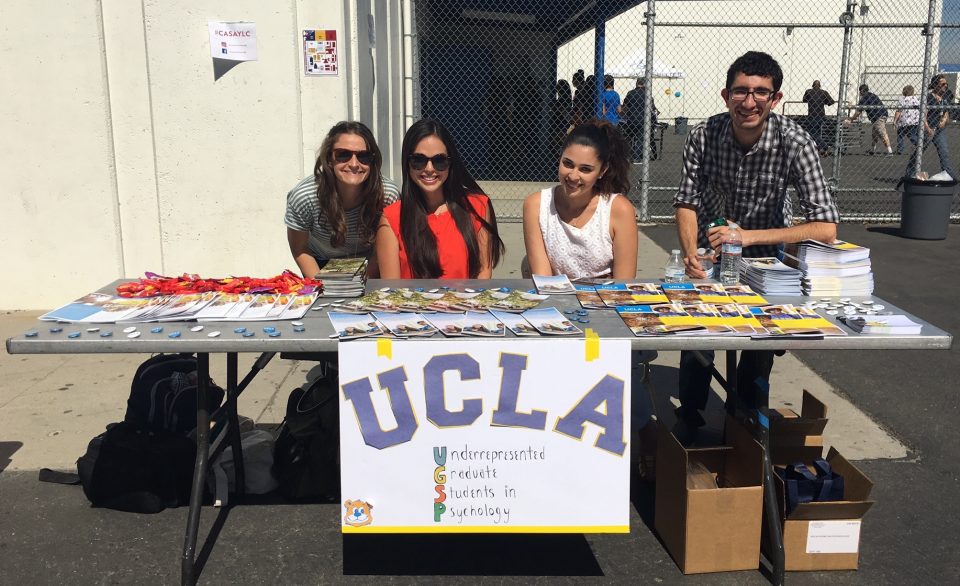 UGSP Social Committee 
The Social Committee plans and coordinates events throughout year. Our goal is to foster a sense of community among 

UGSP

 members. It is a chance for students to interact with people that come from diverse backgrounds who share similar experiences.